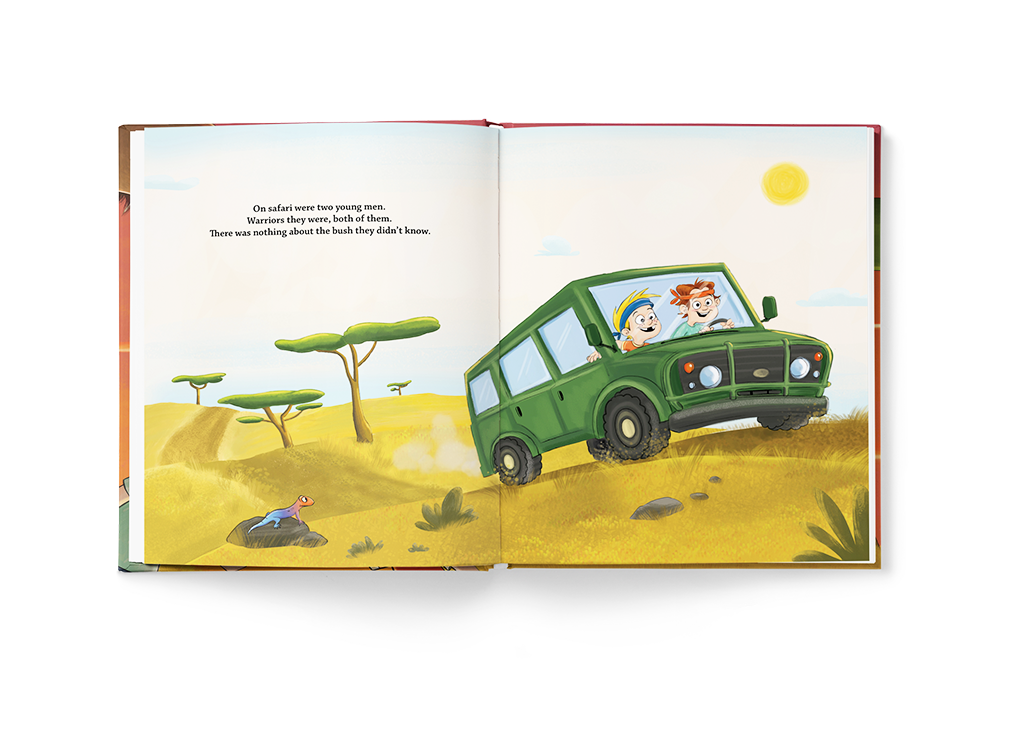 Two young warriors become lost while on safari on the African plains. As the sun begins to set, they are surprised to find they are not alone. They hear the familiar laugh of a hyena, and before long, she is hot on their trail.
Who will save the warriors from the dirty stinkin' hyena?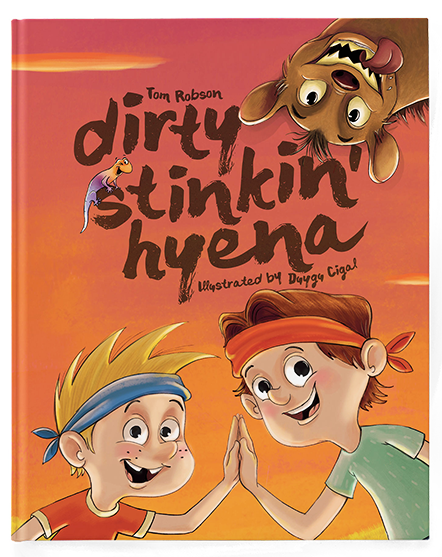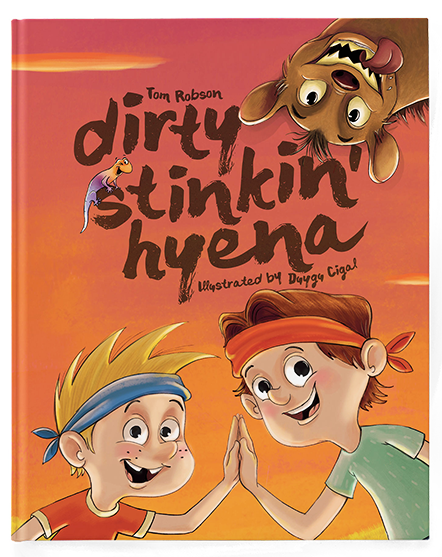 Dirty Stinkin Hyena
By: Tom Robson (Author)

Jason S



What a superb book. Tastefully done in both language and illustrations. My son has a wonderful time being read this book over and over. Warning!! The chorus from the song that goes along with it will be stuck in your head… regardless of age.
Felicity, mother of two safari lovers


What a fabulous book! Our kids just love reading and singing along with this colourful and creative story … it takes us all back to our precious family memories of being on safari together. They are THE best memories. We hope this is the first of an awesome series. Please write more!
Jozza C


What little larrikins! Love this book – reminds me of my boys and their adventures. Very relatable and how cute is the chameleon. Top tune too!